feminine principle
fictional stage- &costumedesign
for
paradies spielen/ t.köck
feb 2020
in his play "paradies spielen" thomas köck formulates a self-contained apocalyptic world which has found its guilty ones in a determined way. in contrast to it, or as an extension, i am asking for that which lies aside from the causalities we assume we know.
my stage and costume design is shaped by feelings of freedom, hopefulness and aspiration and fantasy. i consider them the driving forces that should lead to the creation of art or theatre.
when we ask for the source of the current condition of the world, inevitably we ask for the creation of the world itself. Thus we are moving through a sphere of the "impossible experience" or the "experience of the impossible: an experience removed from the conditions of possibility of a finite knowledge, and which is nevertheless an experience" (JL nancy).
in a world without reason there remains the question of the good.
stage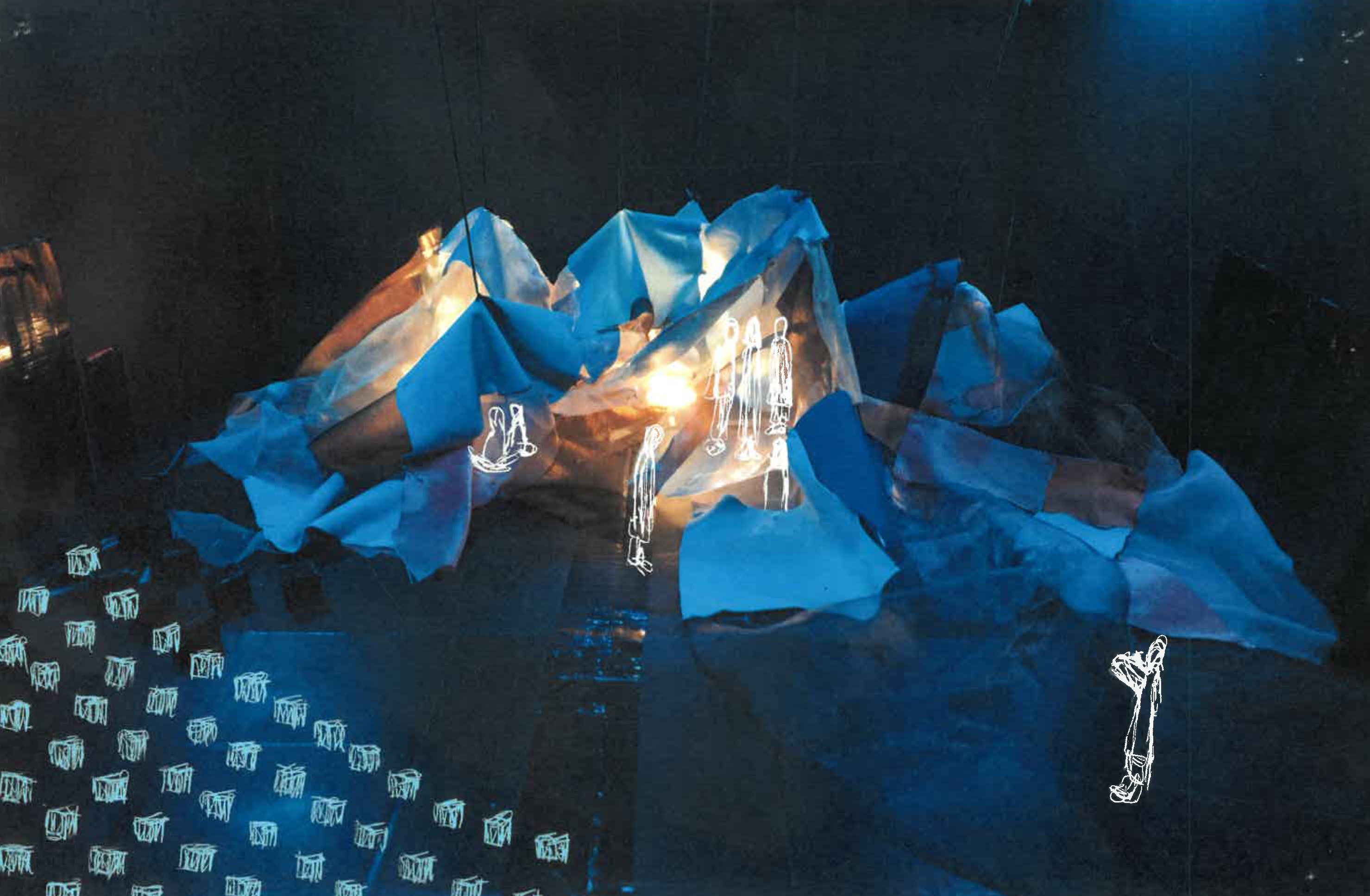 the stage refers to the symbol of a cave - a place for withdrawal, privacy, secret, worldcreation, subversiveness, transition and the womb of the mother.
here, it is constantly moving, in an autonomous rhythm of deconstruction and rebuilding.
on the wall of the cave images of the yester future (artworks created by women from art history and present) will be drawn.
these visions circle in form and content around the feminine principle and basics of the system of matriarchy.
"this does not exclude masculinity but refers to a history of incorporating it with an emphasis on complementarity rather than antagonism, on resolutions of peace rather than militarism, on efforts directed towards construction, care and emancipatory exploration rather than destruction"(a pirici, r.voinea).
references:
Artemisia Gentileschi - Maria Magdalena in Ecstacy 1620-25
Pipilotti Rist - Homo Sapiens Sapiens 2005
Paintings of Hilma af Klint (1862- 1944)
The Silbury Hill, England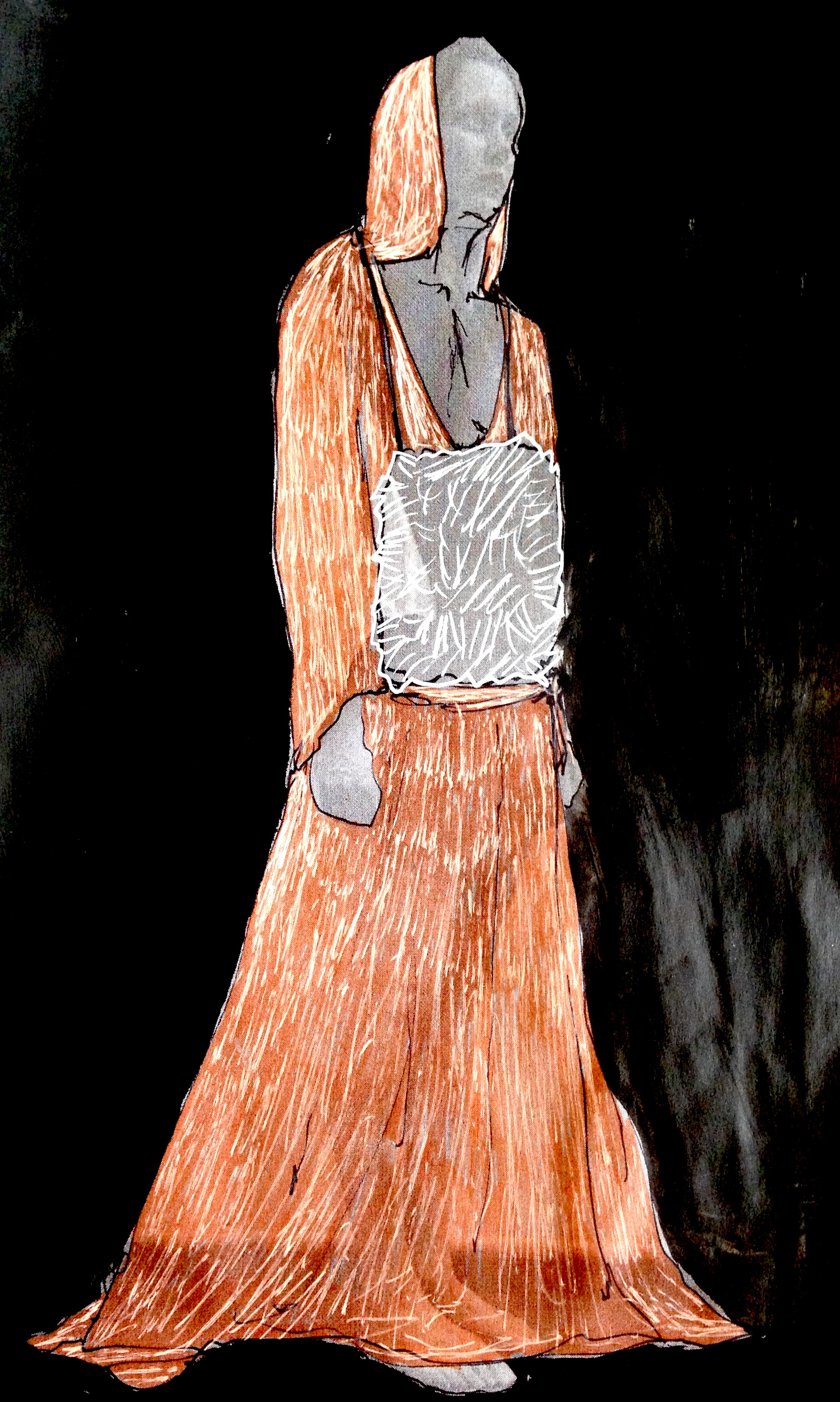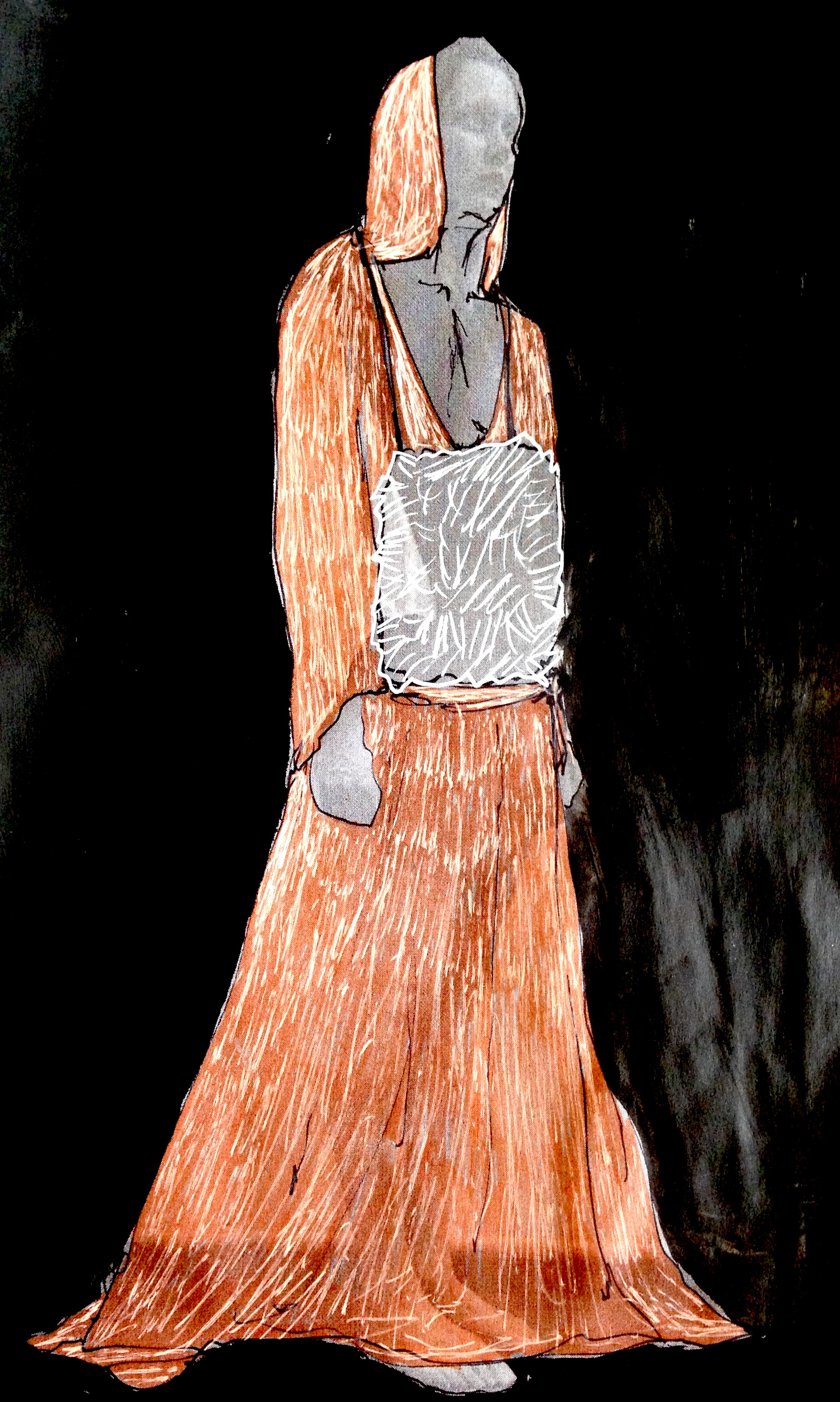 costumes
driven by the thought of a collective group, the actors perform ritual connective acts.
for the duration of the play they dress each other up and create healing ceremonies.
we as viewers become part of an intimate group dynamic.
unlike as the play itselfs indicates, there seems to be a hidden connection between them: they seem to know each other and what to do.
the costumes are inspired by loose, cut-free forms and elements of wrapping to give them a ritualistic, prehistoric character. with the use of artifical material and special headgear plus particular accessoires they create the look of a science fiction world.
find more
Jean Luc Nancy -The Creation of the World 2003
Alexandra Pirici, Raluca Voinea - Manifesto for the Gynecene 2